Canine Nutrition ▶
Specialized nutrition
Specialized nutrition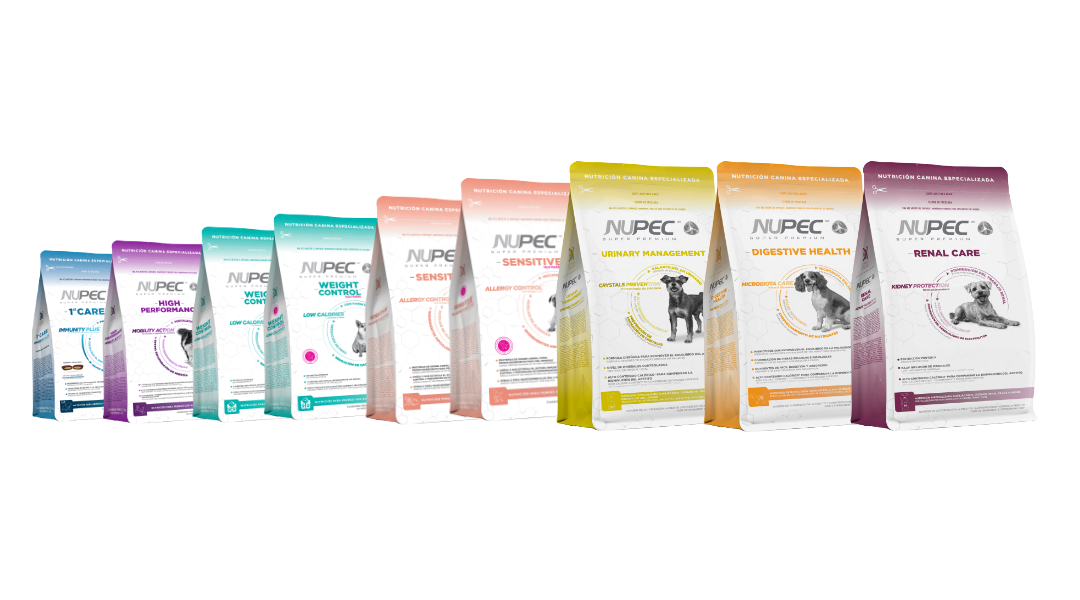 Ask your veterinarian about the special requirement of your pet.
SPECIALIZED NUTRITION FOR EVERY NEED
Aware of the specific needs of each canine, at NUPEC® we formulated a family of Specialized Super Premium products that are supported through nutritional scientific research, ensuring nutrition of the highest quality so that your pet and you continue to share unforgettable moments.
FIND THE IDEAL FOOD FOR YOUR PET
Answer just a couple of questions and we will recommend the most appropriate NUPEC® variety for your dog's diet.
SELECT THE FEATURE THAT
BEST DESCRIBES YOUR CANINE
WHAT IS THE APPROXIMATE AGE OF YOUR CANINE?
THE RECOMMENDED FOOD FOR YOUR PET IS: