Canine Nutrition ▶ FUNCTIONAL TREATS ▶
Joint Care
Why NUPEC Joint Care?
At NUPEC® we are aware of the importance of joint health. That is why we developed a treat with glucosamine and chondroitin to strengthen the joints and maintain the vitality of your pet.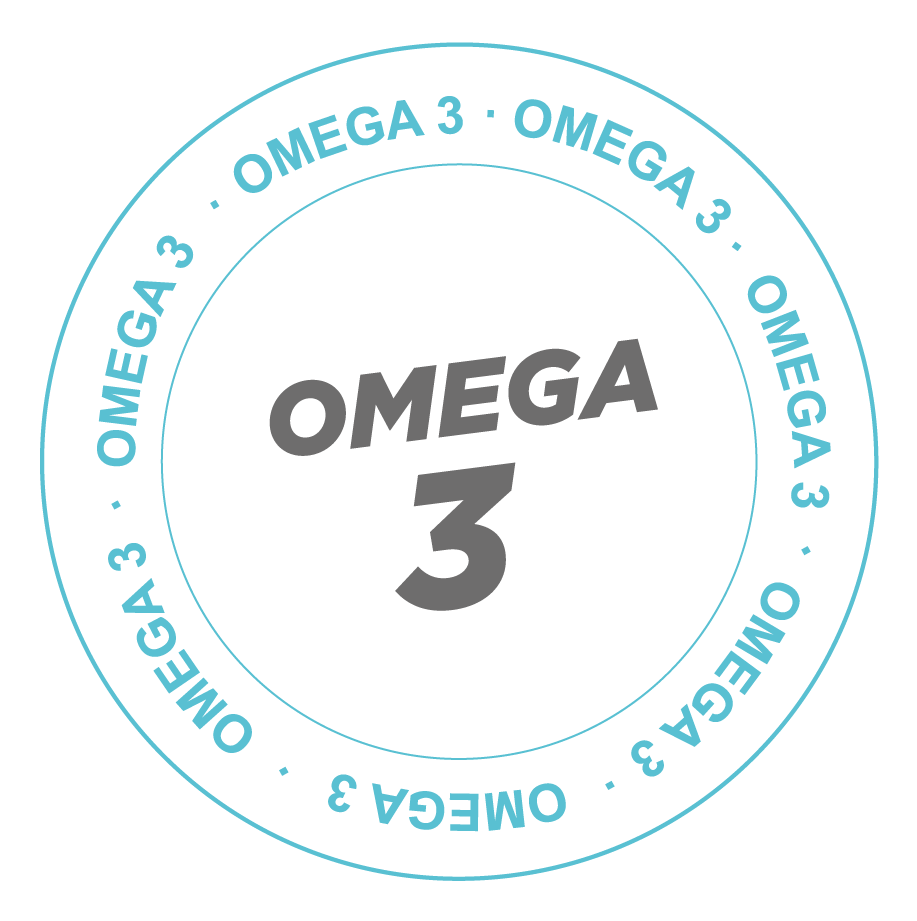 PRODUCT PRESENTATIONS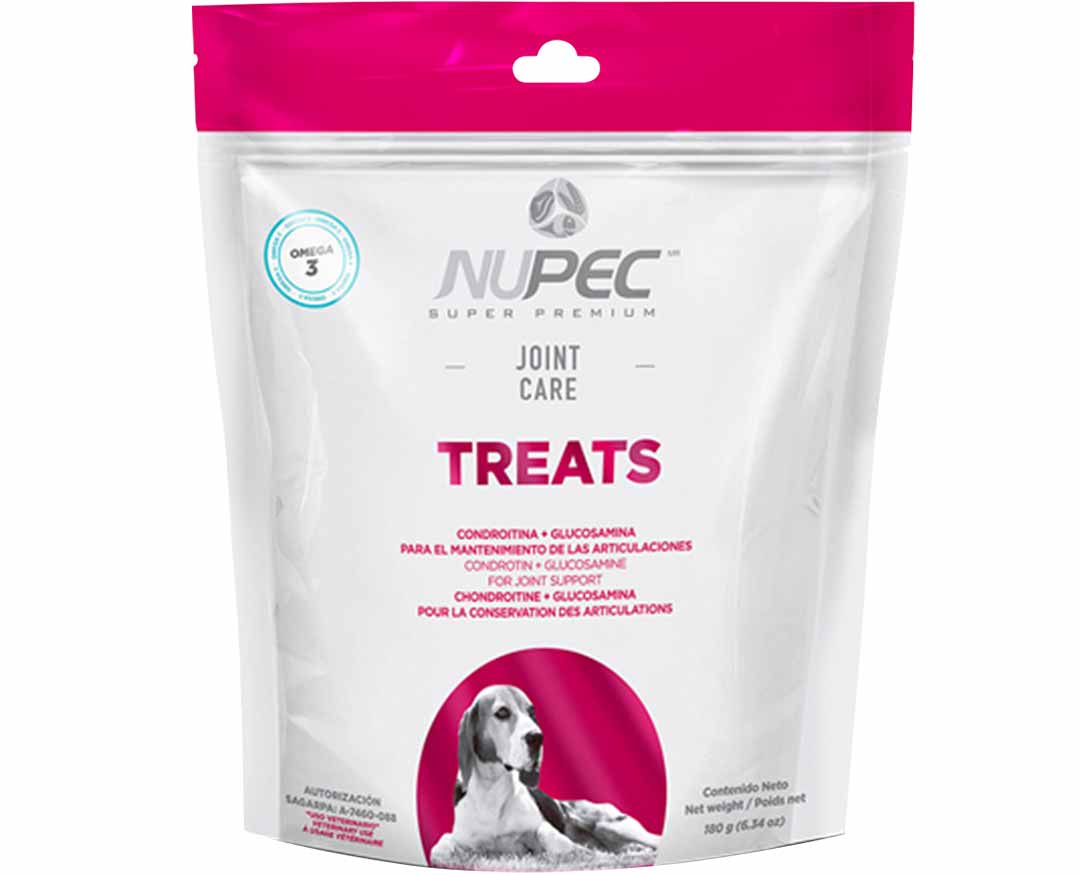 180g
SHAPE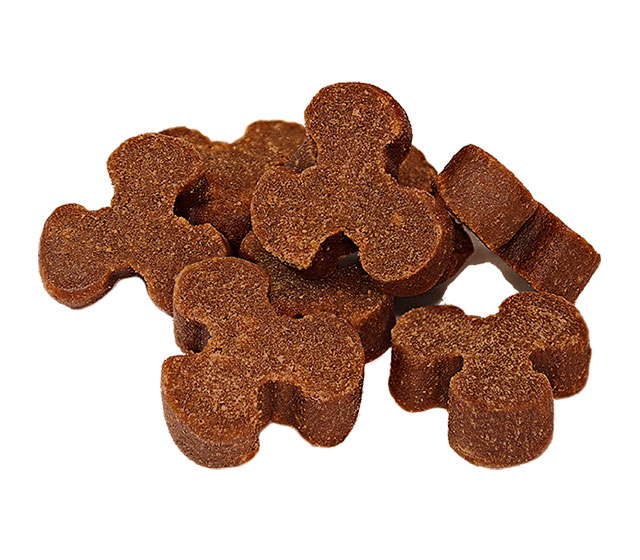 Irresistible aroma and flavor
BENEFITS With glucosamine and chondroitin that promote the regeneration of cartilage and its components. They ccontain Omega 3 that intervenes in the anti-inflammatory process of the joints. With vitamin E and C that help in the proper functioning of the circulatory system and prevent cell damage.
HIGH QUALITY INGREDIENTS
Chicken meal (meat), rice, cornstarch, water, sorbitol, natural chicken flavor, fish hydrolyzate, soybean oil, propylene glycol, omega 3 fatty acids (EPA / DHA), wheat bran, potassium sorbate (as a preservative), vitamins E, C, B complex, chondroitin sulfate, glucosamine HCL, mixture of rosemary and tocopherols.
NUPEC Joint Care. SAGARPA authorization: A-7460-088.